Finding social anxiety support is very important. Otherwise, you risk feeling isolated and alone. You may become depressed too and blame yourself instead of realizing that this is an issue so many others deal with too. The support you have around you can help you to fight social anxiety and to find the empowerment to take small steps to have a better life that you want. Managing this type of anxiety takes time.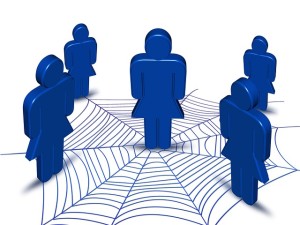 The internet is a great resource for social anxiety help and support. This is because you can go online from the safety and comfort of your home. You can connect with others that have gone through it and that are still going through it. You can hear from friends and family members to see what you can do to successfully talk about it with your own circle of people. Forums allow you to ask questions, to share information, and to get the support you seek.
You do have to be careful online though as there can be lots of negative information and also misleading information. There are hotlines that you can call and talk to a live counselor toll free. Sometimes, being able to talk to a real person instead of just those through your computer can really make you feel better.
Talk to your doctor about your social anxiety so you can get support from that end. Your doctor may encourage you to take medications to see if they help you with reducing the anxiety. Be patient as it can take time for the right medicine and the right dose of it to be found for your level of anxiety. Take the medicine as prescribed and make a journal of how you feel each day.
Going to talk to a counselor locally can help you to get social anxiety support on a personal level. You can talk to them privately and develop a plan of action to help you see improvements. Your counselor may suggest that you start going to group counseling too. This allows you to get support from your peers that know exactly how you feel.
Talking to your friends, family, and co-workers about social anxiety can seem tough at first. They need to know about your anxiety though so that they can support you and help you. Most of the time, people are oblivious to such problems others around them have. Explain to them what happens to you in such a situation. Give them pointers about what you would like them to do so that you can reduce your anxiety when it starts.
Take the time to advocate for more education about social anxiety too. This can be done on a local, state, and national level. The more that people are aware of it, the easier it is to talk about it. This also results in more resources to help you live the live you want in spite of anxiety.