Getting a driver's license is often thought of as a rite of passage and more freedom. Most of us get behind the wheel and take it for granted.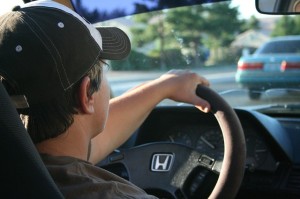 That is unless you have a fear of driving. Then you may be reliant on public transportation which can become very expensive. If you are asking friends and family to drive you around all the time, they may get tired of the time they spend.
When a person is afraid to drive, they can develop a variety of symptoms. There can be several symptoms for an individual or only a few. They can range from mild to severe.
These symptoms include:
Headache
Heart beating fast
Loss of control
Nausea
Sweating
Visions of an accident
When an individual is under such stress, their ability to drive normally is impaired. They aren't able to focus on their surroundings and other drivers like they need to. Relaxation techniques and soft music can help with reducing the fear. Driving short distances at first and building up confidence can also be helpful.
Getting support for the situation is important. Many people hide the fact that they aren't comfortable driving. They may have always had that fear or it could stem from an event and be the result of Post Traumatic Stress Disorder. Counseling, online support groups, and talking openly with your social circle about it can help you to get the support you need.
There are certain fears of driving that people have too. For example, some people won't drive over a bridge due to the water. In some locations, there are actually drivers that will take your car to the other side for a fee. They do this and go back and forth all day long. There are coaches that help with changing the mindset by driving with you for a period of time and helping you to reduce your anxiety.
Many people develop such a fear due to the traffic around them. They feel anxious due to all of the cars, the lanes of traffic, and the speeds. If that is the case, do what you can to get familiar with the roads during off peak times. You can also get familiar with driving in less busy areas so that you can then build up your confidence.
Driving in bad weather can make someone fearful. Some people worry about sliding on ice or an accident. If you have been in an accident in the past then you may be more afraid than you used to be. Taking a driving course for adverse road conditions can help. If you suffered some type of trauma in a vehicle accident, it may be a good idea to seek professional counseling to help you deal with your fear of driving.